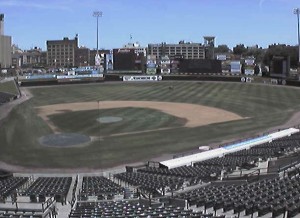 Axis 2100 Network Cameras
Here you can watch Axis 2100 Network Cameras with different versions that are all Live web imaging unleashed. These webcams are installed at a variety of locations throughout the world and have streaming video.
Rochester Red Wings Baseball Cam
This webcam gives a view of the Rochester Red Wings Baseball field located in Rochester, New York. Watch baseball games on this camera that updates every second.
View Live Webcam: Rochester Red Wings Baseball Cam